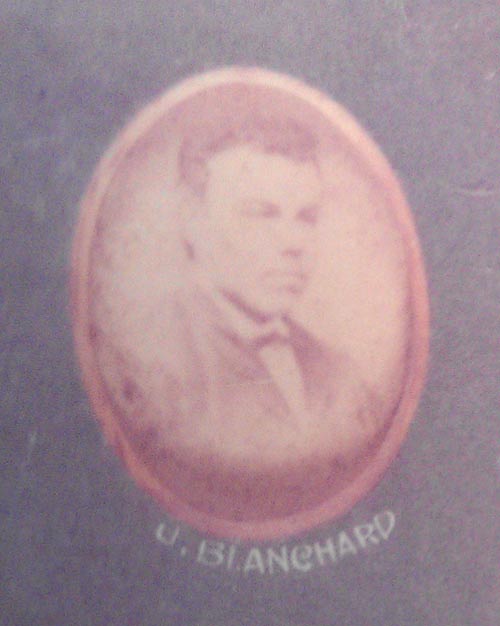 Challenge Cup Competition
Games: 34 -35
Goals: 4
Career: 1871-1877
John/Jack Blanchard sometimes spelt Blanshard.
1871
Blanchard named in the winning Challenge Cup side.
April 23
1875
.
As was in the custom in those years, illuminated addresses were presented to star players
Billy Monie
,
Jack McHarg
,
Sam A. Wallace
and A. Blanchard in appreciation of their services during the season
1874
.
1875
Blanchard named in The Argus as playing in a Carlton First Twenty team against a Carlton 25 in a scratch match at Royal Park on Saturday 8th. May.
Retired before the start of season
1876
.
(The Carlton Story, H.Buggy and H.Bell p33,37)
1877
Blanchard was called out of retirement to play in the June 30 match against Williamstown on the Madeline Street ground. The Carlton team had spent the previous Saturday and Monday in Sydney playing matches against the Waratah club, they were expected back to play in this game. However they did not make it back in time. The Carlton vice captain McGill was determined that this match should go ahead and arranged for former players and second twenty/reserve players to fill the vacant spaces. Carlton won 2-0.
Relation of
Charlie Blanshard
?
Links
Blueseum:
Pre VFL Players