Two weeks after the Grand Final, Carlton played a charity game against a representative team of serving footballers on the M.C.G. Carlton narrowly defeated the soldiers (who were wearing Collingwood colours for the game).
September 25
Carlton played the Army Camp team in aid of the Wounded Soldiers Fund on the M.C.G.
Crowd; 6,000, £230 was raised for wounded soldiers.
The weather was fine and a large section of the crowd barracked for the Army Camp team.
Baud, Challis, and Burleigh played for the Army team which included many top footballers, but many were not fully "football" fit.
So the Blues went easy on their opponents allowing them to hold a handy 17 point lead at half time. Towards the end of the third quarter Carlton put the foot down and rammed on six goals in nine minutes to lead by 22 points at the last break. The final term was fairly even with the 1915 Premiers running out 22 point winners.
Carlton team;
Backs; Rigaldi, Jamieson, McDonald
Half backs; Leehane, Dick, Brown
Centres; Robinson, McGregor (Capt.), Kelly
Half forwards; Valentine, Fisher, Shortell
Forwards; Hammond, Gardiner, Howie
Followers; O'Brien, Daykin
Rover; Sharp
Umpire; Field, Elder; boundary, Patterson, Campton.
Carlton won;
Carlton 3.5 4.5 12.8 13.11.89
A.Camp 3.1 7.4 9.4 10.9.69
Goals; Gardiner 3, O'Brien 3, Valentine 2, Hammond, Rigaldi, Kelly, Fisher, Sharp
Best; O'Brien, Jamieson, Valentine, McGregor, Robinson, Daykin, Sharp.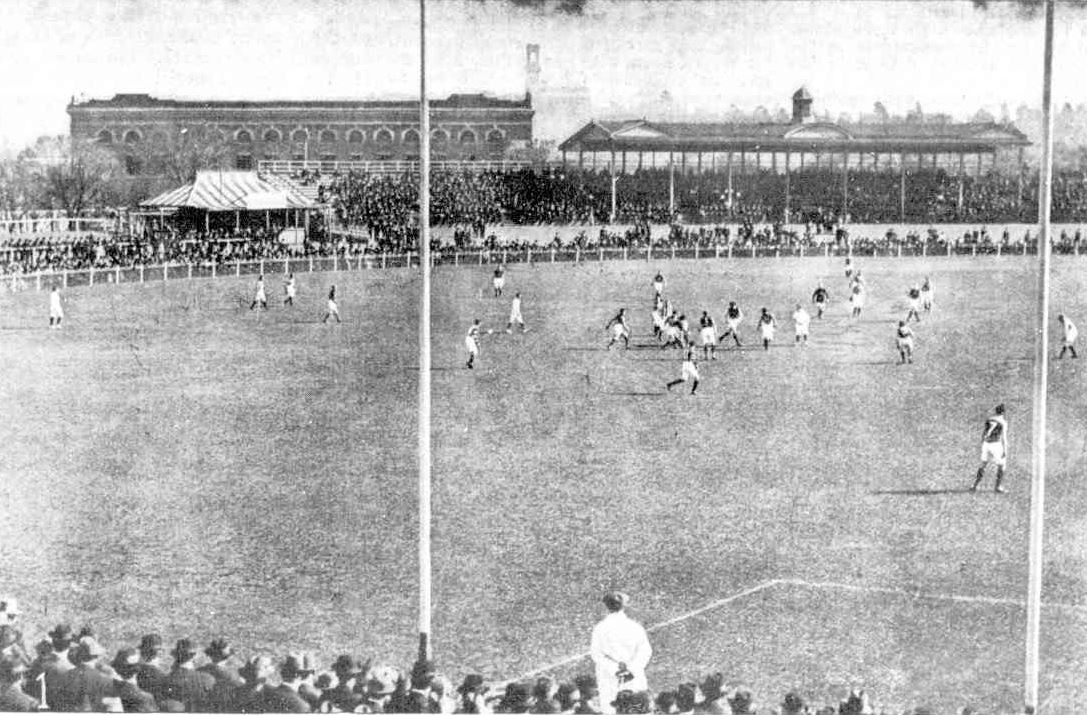 Pictures from the Leader, October 2nd, 1915 p 31.
Links
Games
|
Exhibition Games
|
Charity Games