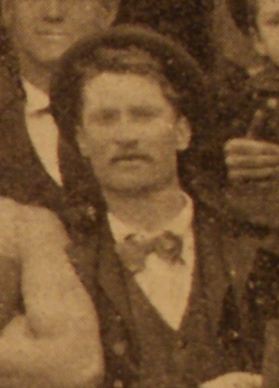 Victorian Football Association
Carlton Vice Captain: 1885.
Career: 1884-1885
Frank Johnston
F. Johnson recruited from Brunswick in
1884
and made Vice Captain
1885
.
(The Carlton Story. H.Buggy and H.Bell p57, 58)
F. Johnston appears in Carlton Football Club team photo against Adelaide 1884.
Buggy and Bell list F. Johnston as Vice Captain in 1885 (on p.259) under their table of Captains and Vice Captains since 1864.
1899
F. Johnson appears in a photo along with the Carlton team taken before a match against St. Kilda.
Links
Blueseum
Pre VFL Players
|
Pre VFL Vice Captains